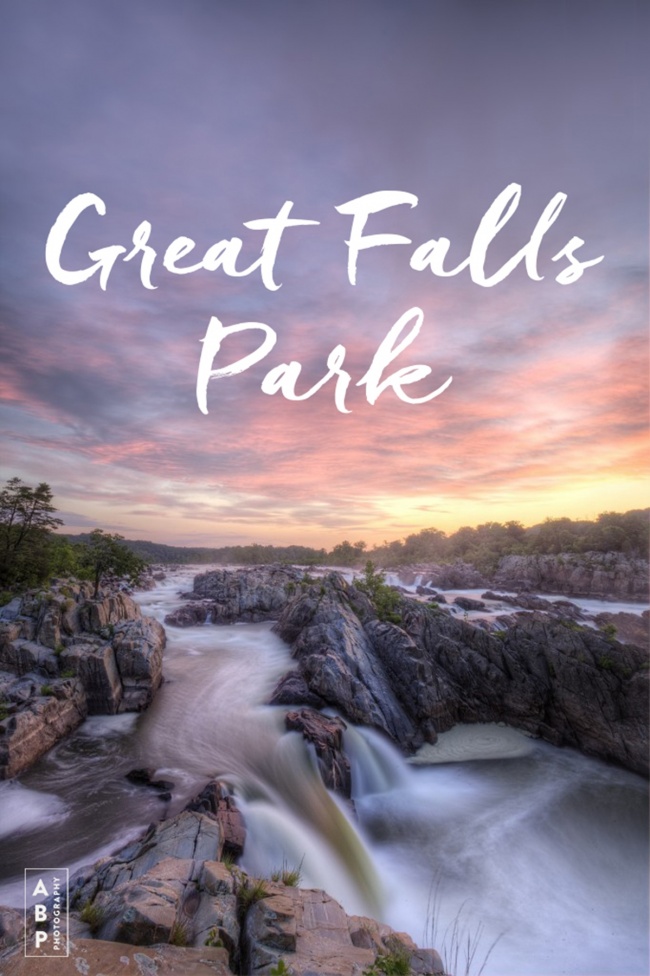 One of my favorite places to go to when I want to spend a day outside. It's crazy to think that this amazing place is only 15 miles away from Washington DC, yet there are so many people who still have not visited.
When I think about Great Falls Park, I always think about high school. That was when I was first getting into photography and my mom would take me to practice my compositions. I also remember having to write a school paper about the park with my friend Anna. We walked the trails and researched the heck out of the history but only got a "B" on that paper. It's ok though because I also remember gossiping and laughing our way through the whole project. It was kind of a miracle that we even got it together enough to write the paper.
As an adult, Andrew and I have taken our nephews to the park to play soccer or we'd walk the trails with Frankie. When we first started dating, we walked the whole entire Billy Goat trail while getting to know each other. Another time my cousin, Lynn came to visit from North Carolina and she got her first signs of pregnancy in the park 🙂 And I can't even count the amount of times I've been here and witnessed the most amazing sunrises and sunsets.
Hope you enjoyed that stroll down memory lane. I didn't realize how much Great Falls park meant to me until I had sat down and looked through all these images. I hope that you enjoyed it as much as I did <3
In case you missed the any of my other DC guides: