Happy Weekend!
Hope you all have a great Labor Day weekend. This past week has been a really fun for me. First off, I filmed a new video about 4 essential lenses for nature, landscape, and travel photographers:
Here are my images from the past week:
One of my favorite Great Falls images I've taken to date.
Here's a rather cloudy shot of the Capitol, the morning after Hurricane Irene.
When I think about Cozumel, I think about this.
Towards the end of the week, I decided to practice my macro. I think its really important to be good at various types of photography. So, heres an image of two red flowers. Then I posted my very first water droplet image!
Last week State of NOVA was so awesome and posted my image from Old Town Alexandria.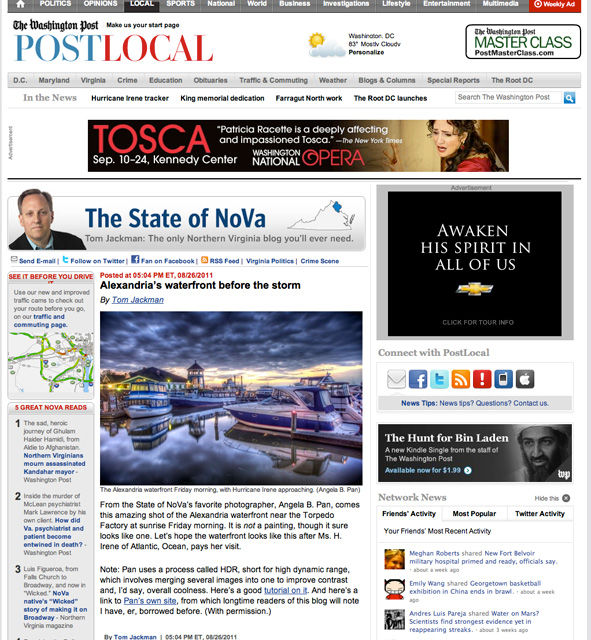 FamousDC was so nice and wished me a happy birthday. Plus they changed their background and its my Capitol at Sunrise image. YAY!!

Thanks for reading and I hope you guys have a great weekend!
Angela