White Sands National Monument
2
7.7.17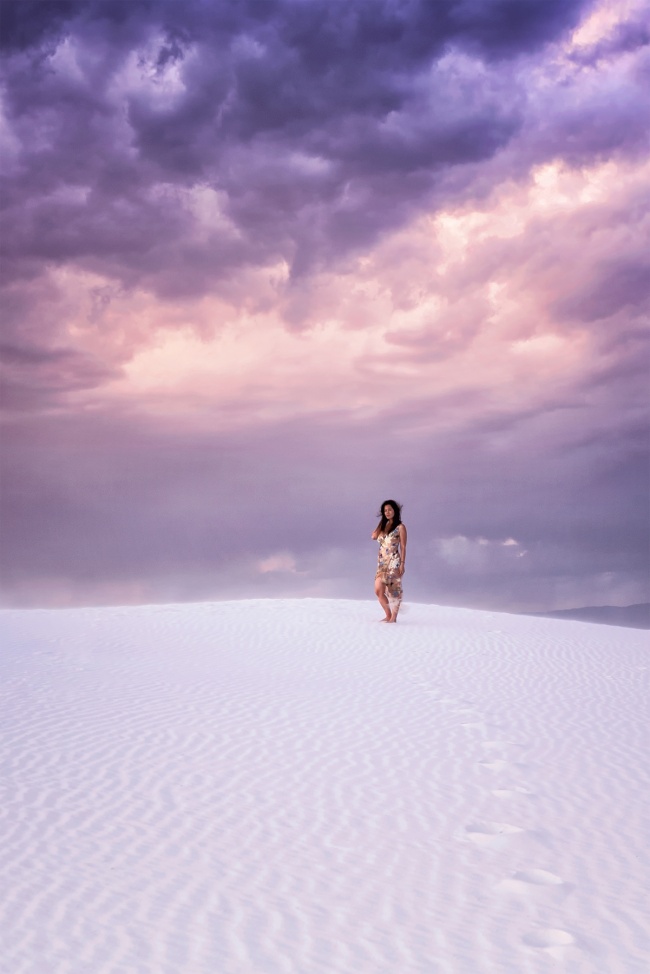 It's hard to say which was my favorite spot on the road trip, but White Sands National Monument is definietly up there in the rankings. A strong #1 or #2 for sure. Before leaving for the trip, it was the place I was most excited to visit and it definietly did not disappoint. The initial drive into the park was like we drove on to another planet. I had never seen anything like it. We were surrounded by white sand dunes and I could not have been happier. My favorite part are the lines that the wind creates in the sand. I thought I'd have to search long and hard to find a dune that was untouched but it's crazy because they were everywhere! The sand was really soft like beach sand but not hot like it. We left our shoes in the car because it was just so much easier walking around barefoot.
I planned on having a little photoshoot here so I purposely packed a flowy dress for the occasion. We may or may not have changed in the welcome center's bathroom. LOL. What I didn't expect was a rain storm right at sunset when we arrived! It was like the most exciting photoshoot everrrrr! So the sand dunes are not huge but it can get tiring if you're running up and down the thing several times. At one point Sue asked if I was ok because I was kneeling down with my tripod and camera breathing so heavily. The only thing I could say was "yes, I'm just so excited" and kept on shooting and shooting.
I'd highly recommend visiting if you ever find yourself in or near New Mexico. The whole park is just incredibly beautiful.
The settings for this image was f/6.3 at 1/10th of a second ISO 200.