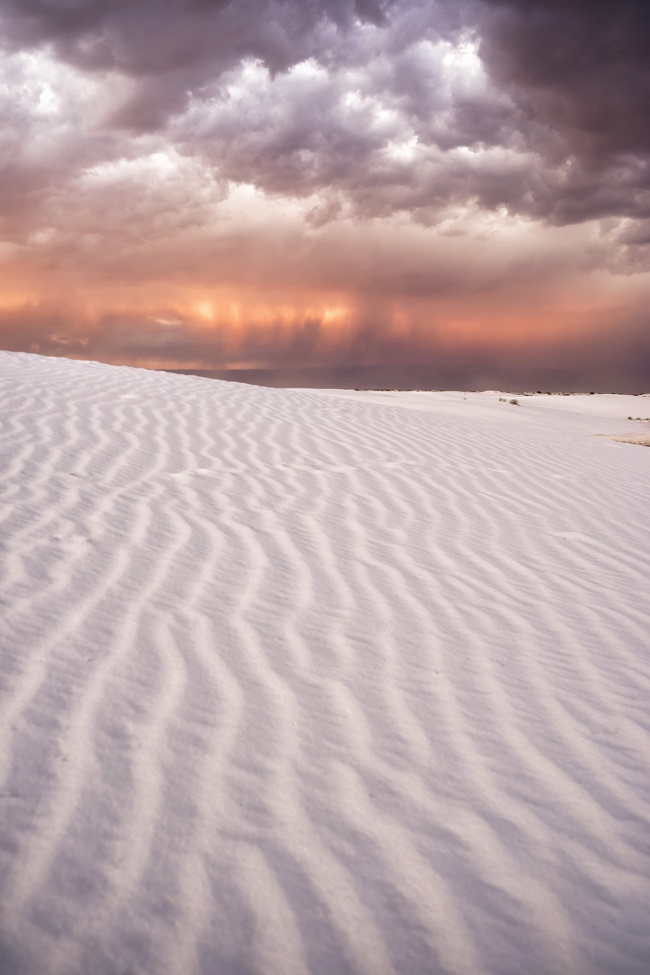 PURCHASE PRINT
And probably the most epic travel experience of 2017 was our cross country road trip from Northern Virginia all the way to Southern California. It was intense, but soooooo much fun. I can't even express how fortunate I am to have been able to do something like that. Everyday was a brand new adventure with driving times averaging 9-10 hours everyday. That doesn't include all our pitstops. Some were as long as touring Elvis' Graceland to as short as visiting Cadillac Ranch in Amarillo, Texas for 10 minutes. Either way, it was a trip that I'll never forget.
My favorite, favorite destination without a doubt was White Sands National Monument in Alamogordo, New Mexico. It has been a place that I've been wanting to go for the longest time and when the opportunity presented itself, I knew that was a place where we were spending the night. No pit stops, no messing around, we're taking as many pictures as we can of this place! So that meant sunset and sunrise. Unfortunately the park wasn't open at sunrise but we were still able to take some early morning shots which was cool, but not as cool as sunrise. LOL.
Fortunately when we arrived at sunset, a huge rain storm was about to arrive as well. It turned the skies all these crazy colors of orange and purple, I literally thought I was in a dream. Running up and down these sand dunes is no joke either. I was going crazy trying to find different perspectives with the skies. By the end, I was super out of breath. Note to self, forget your shoes and bring a bottle of water next time you shoot sand dunes.
My camera settings for this image is F7.1 at 1/20th of a second ISO 160 with my Sony A7II 28-70mm.