United States Capitol Dome
3
5.20.19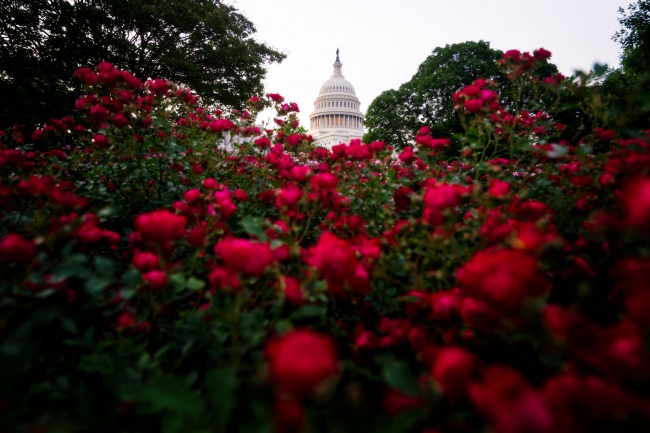 It's been a while since I've shared a proper Washington DC image. With all the fun traveling that I've been doing, I have backlogs of images that could last me for weeks! Super fun but I thought I'd switch it up a bit today.
This image was taken last Friday. Sunrise is early (5:55a to be exact) but for some reason it was not difficult for me to get to the United States Capitol 30 minutes prior. It has been awhile since I woke up that early, but I think I was just so excited to get and shoot that the early morning alarm did not even bother me.
The sunrise looked promising but ended up being too cloudy. So I walked around and found these awesome flower bushes. They're actually across the lawn and a sidewalk away from the United States Capitol. Not as close as you may think but if you've been following the blog for a while, you'll know that I love making foreground elements look as big as the background. So to capture this, my camera was in the bushes. I angled it up just so the flowers frame the dome and I love how it looks like they look like they're about to engulf the building.
My camera settings for this image is F4.5 at 1/200th sec and ISO 500 with my Sony A7II and 16-35mm wide angle lens.