President's Heads at Night
2
8.30.19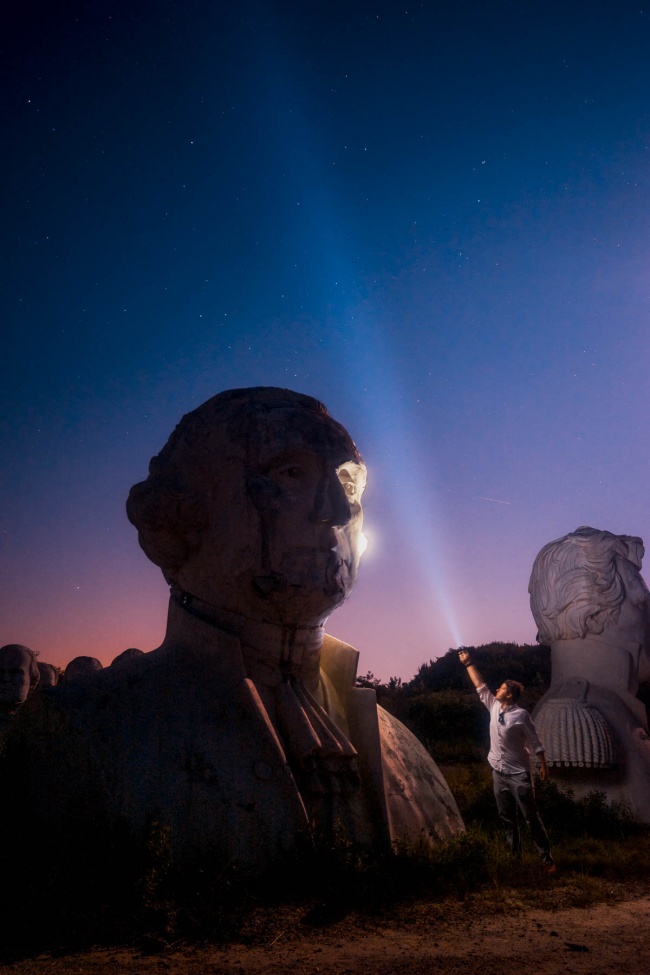 The last image I took at this sunset and night workshop was of my friend, Andy. He was smart enough to bring a flashlight with him and this image actually took a couple of tries.
Considering the fact that we were there with about 12 other photographers, everyone at different skill levels, it was hard to capture this image. We were all there trying to take night shots with Jimmy and Waldnilso but we weren't sure if we were able to take some of our own. So as people were readjusting their focal points and things, Andy would run quickly to the George Washington's bust and light it up in time for his own self-timer and he was kind enough to make sure I got the shot too.
But with all these attempts, the one at the very end, when everyone else was packing up,  turned out the best. And if you look closely enough, I even captured a shooting star! Which by the way, there were so many shooting stars that night! So fun!
If you want to check out Andy's version of this image, click here. It's awesome. He also made a youtube video about our experience that you can watch here.
My camera settings for this image is F4 at 8 seconds and ISO 160 with my Sony A7II and 16-35mm wide-angle zoom.
That guy can stand very still for so long. LOL.