From the Tidal Basin
0
2.2.18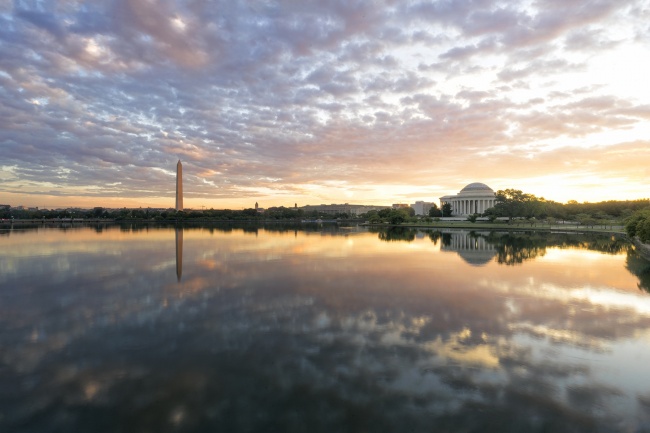 PURCHASE PRINT
Going through some of my older images, I ran across this one. It is funny that I remember the exact day that I took it too. It's the same day I took this image. You can't see the sky or the sunrise as clear in the previous image but this is what it looked like from behind the peepholes. Pretty cool!
I also remember thinking that this particular day wasn't going to be that great for sunrise. I arrived a little early and it looked like it was going to be too cloudy to have any kind of color. It's ok, it happens sometimes. I figured I would just take the time to go out and try to find some new, interesting compositions and save them for when the sky was looking just right. By the way, the previous image was my "new and interesting composition" 🙂 Fortunately for me, I was wrong about the sunrise. The sky turned out to be way better than expected and I really love how this image turned out. I feel like theres every color of the rainbow represented in this image which makes me even happier to look at it. Even though I've shot this same scene a hundred times, I do not ever get bored of it. Its such a classic Washington DC shot and the reflection from the tidal basin is perfect. I couldn't have asked for a better way to start the day than this.
The settings for this image was F22 at 0.8 seconds and ISO 80 with my Sony A7II and 16-35mm lens. Sorry I don't remember if this was shot on a tripod or not. Knowing me it probably wasn't. I was probably just using the ledge of the pedestrian bridge as a sturdy surface and hoping for the best.