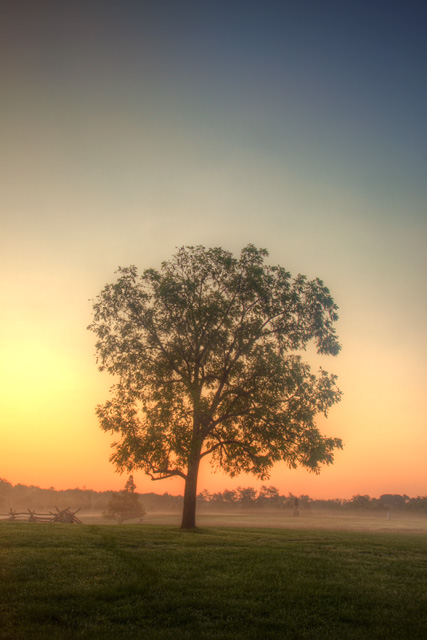 Tropical Storm Lee finally left! After 4 straight days of crazy rain I finally saw sun!!
The next morning I went out to take pictures for sunrise and I was really hoping for some crazy colors in the sky but I think I got something better. I got a beautiful sunrise with a slight fog which really soften things up.
I was really nervous once I got to Manassas, VA, where this image was shot. . Light usually peaks up about 30 minutes before the sunrises but it was so dark that I could barely see anything. If you've been to Manassas than you know there aren't that many people to begin with and at 6am theres hardly anyone. For some reason I get nervous when no one is around as opposed to a lot of people around. I stayed in my car for about 15 minutes before I go the courage to finally step out.
Lesson learned when photographing after a tropical storm and fog: wear water proof pants! My pants were soaked to my knees at the end of this trip.