WW2 Memorial in Washington DC
1
10.10.19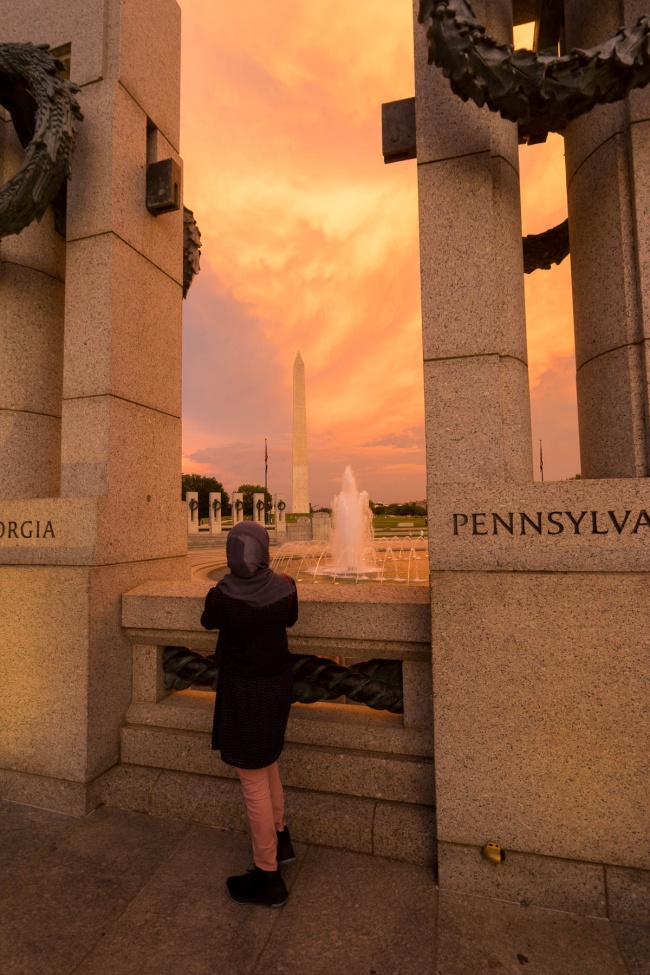 #TBT to that one amazingly orange sunset in Washington DC over the summer. It seriously came out of nowhere and I'm so glad I was at the right place at the right time to capture it.
I think it's amazing that I was able to capture only one person in this image. Especially since this was created during sunset and there's usually a ton of people all over the National Mall. The World War II memorial is probably one of the busiest out of them all. So with no one even in the background is a complete shock. With that sky, I'm surprised I couldn't capture more people stopping to enjoy the clouds.
PS do people even do throwback Thursdays (TBT) anymore? LOL.
My camera settings for this image was F4.5 at 1/40th sec and ISO 250 with my Sony A7II and 16-35mm wide-angle lens.