Washington Monument in Washington DC, National Mall
7
3.13.19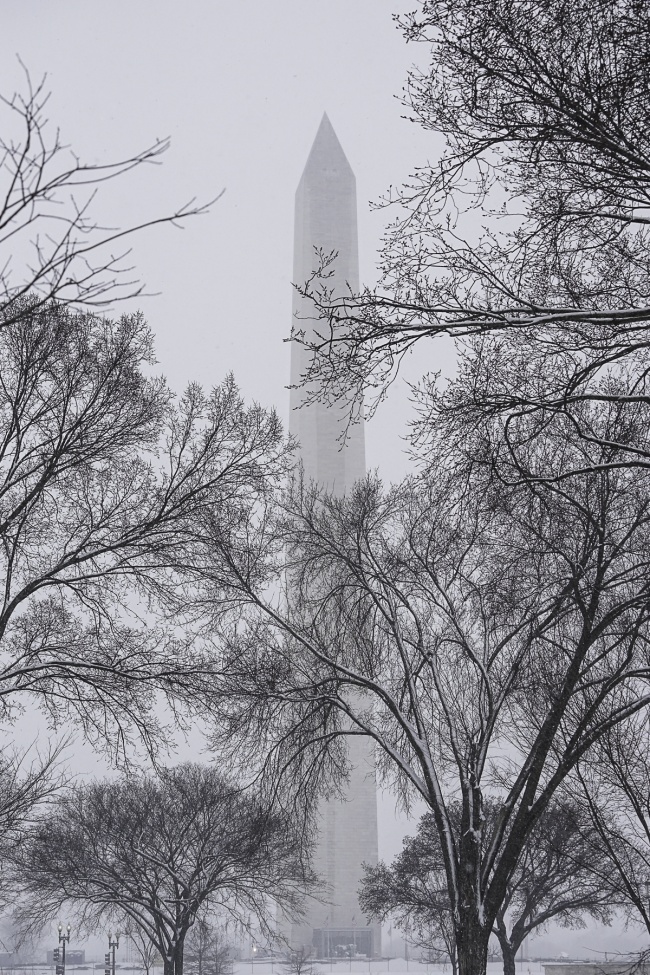 It's official. I've officially caught spring fever and over the cold winter weather. You can now bring on the warmer temps and longer days. I'm ready! But in case you missed it, I've updated my cherry blossom guide with everything you need to know about photographing the beautiful flowers. From my favorite trees at the Tidal Basin to other places where you can catch the flowers blooming around the city. It's all there. And of course, if you have any other questions about the cherry blossoms, please let me know in the comments. I'll try my best to answer them.
But while I'm actually waiting for my spring dreams to come true, I figured I may as well load up on all the winter snow images I have while they're still relevant. LOL. Things like this is why people always think I think ahead.
Anyways, this image was taken during our biggest snowfall of the year. It's not really saying much since we didn't get THAT much accumulation this season but it was still fun to capture. Like I said in my previous blog, I ended up taking the metro into the city and ended my day at the Smithsonian stop. This image was captured closer to the final destination but there was something that compelled me to turn around and take one last look at the Washington Monument when I saw this scene. I just loved how the trees were flanking and framing the obelisk. But I think my favorite part is looking at the very bottom of he image and seeing all the details. I don't know why but I think it's because those American flags and light posts are usually captured to be larger than life but when you see them in reference to the trees, they look so tiny. Definitely a new way of looking at these "everyday" things.
My camera settings for this image is F7.1 at 1/1600th sec and ISO 800 with my Sony A7II and 70-200mm zoom.