Washington Monument Fog DC
1
8.10.18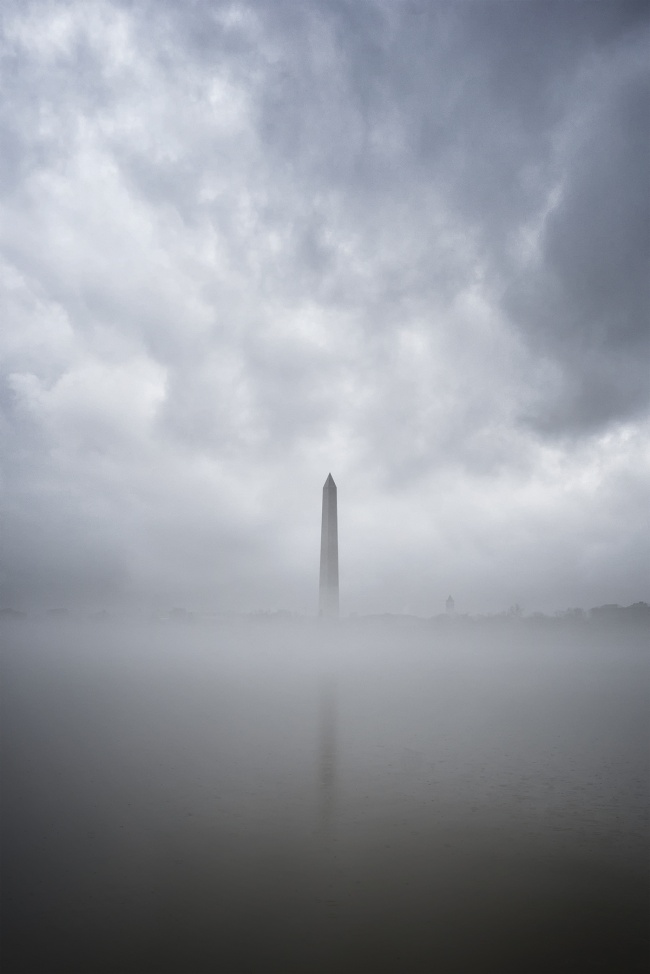 Wow! Remember this past winter I kept on saying that this year is the year of the fog. We had so many crazy foggy days and it was so awesome. On this day I was out with my friend, Birch and seriously walked the Mall with what seemed like hundreds of pictures. Every angle was a cool angle because the fog made everything look so different. It was difficult not to take a spooky looking picture.
But the weirdest part about this day was we captured this around 11a. So weird! I don't know about you, but I usually associate fog with early mornings and then it fades away as the sun comes up. But this was pretty much in the middle of the day so I didn't even need a tripod. It was fantastic!
Well, I'm hoping that fog follows me to the west coast because today I'm flying out to San Francisco. I've always wanted to capture the fog over the Golden Gate bridge and I heard that August is probably the best time to actually witness it. So please cross your fingers for me that the fog comes rolling in. *C'mon year of the fog!* I've already book marked some of the places where I want to photograph to capture it all. If you have any suggestions for me while I'm in San Francisco, please let me know! Photography or food spots are appreciated 🙂 I'll just be in the bay area for the weekend and will be meeting up with my family early next week. I'm going a few days earlier just to take pictures around the city and hopefully meet up with some photo friends along the way 🙂
My camera settings for this image is F4.5 at 1/640th of a second at ISO 320 with my Sony A7II and 16-35mm wide angle lens.