Supreme Court Building
1
4.14.17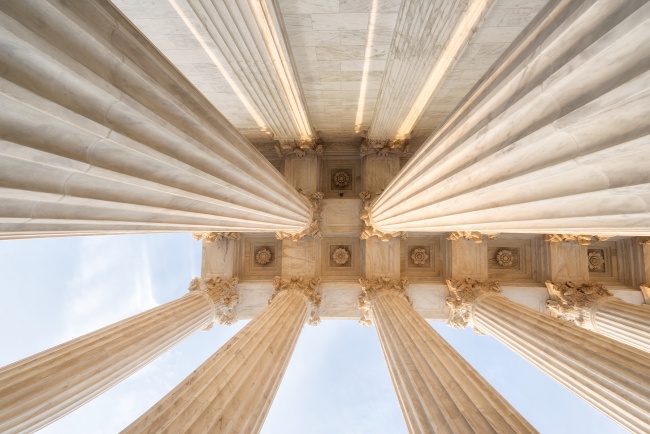 Man, why don't people photograph this building more often? Actually, why don't I photograph this building more often? Its so beautiful and right across the street from the US Capitol. It should be one of those places that people love to visit.
It's crazy, I shot this image last fall but never got around to editing it. I think that happens a lot. I just get so carried away with shooting sometimes that I forget I have to spend more time sitting in front of a computer and edit them. I dont mind though because I like editing almost as much as I like shooting. I didn't even remember that I shot this until a client of mine asked me for Supreme Court shots. I was like 'I know I've been there before…' LOL.
It's kind of intimidating place to be there though. Theres ALWAYS security officers all around the grounds. You feel like you're being watched with every move you make. Not like how it is at the US Capitol or any of the other memorials I usually visit where you can run around buck naked and no one would even care. JUST KIDDING. Don't do that. Please don't do that.
This was shot at f/7.1 1/25th of a second at ISO 250 with my 16-35mm handheld. The only way to get a shot like this is to shoot with a wide angle. I love the contrast between the columns and the sky. Luckily this was around the time of sunset so the sun was doing amazing things on the marble. I also like the natural leading lines the columns create.
Washington DC is so great for architecture and the Supreme Court is just one example of that. Hope to explore more in the city and find more interesting angles like this one.