Sunset from the Jefferson Memorial
0
5.17.18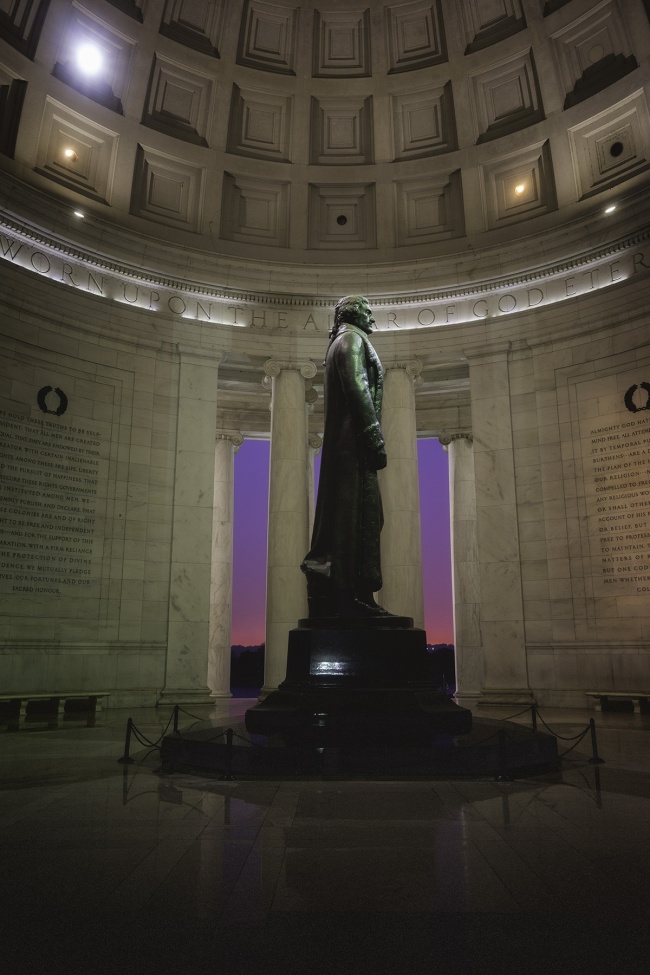 PURCHASE PRINT
While I was busy storm chasing the other day, I didn't even notice the sunset that was happening. I figured with so much rain, cloudiness and overall darkness going on that we weren't even going to get a sunset. I was totally wrong. It was this incredibly glowing pink, orange, purple color. I'm not sure if I've ever seen anything like it and was completely shocked when I did. Man at least I saw it for the last 5 minutes because I would have been real upset if I missed it.
I was standing in between the columns when I noticed the glow out of the corner of my left eye. I scrambled inside the memorial because I knew the only way to shoot with a cool foreground and not stand in the rain was to shoot the Jefferson statue. I am so glad there are little openings all the way around the memorial because I love the way this image turned out. The reflection on the marble floor is super nice too. I consciously made an effort to include that in the image while I was shooting.
The sunset lasted about 5 minutes (for me at least) and then I went right back to my spot in between the columns to shoot the lightning. Overall it was a great night for photography and I am so glad I was able to go out.
Funny though, the first song that I heard on the radio when I got back into my car was Lightning Crashes by Live. That song brings back so many childhood memories for me. LOL. Mostly of me sneaking into my brothers room and listening to his cd collection.
The settings for this image is F5.6 at 0.4 seconds at ISO 400 with my Sony A7II and 16-35mm and a tripod.