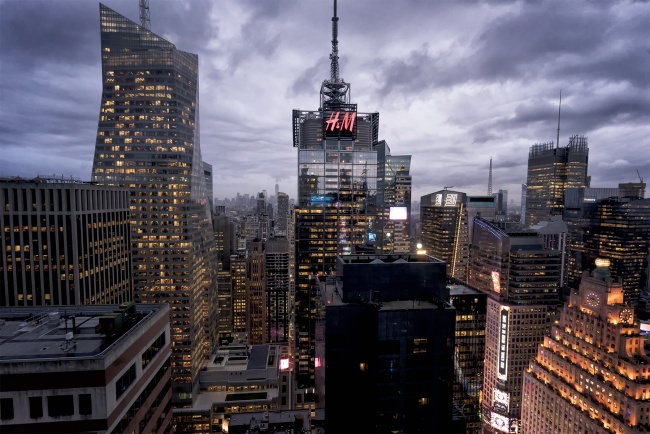 PURCHASE PRINT
So all my dreams came true on this trip. Everything that I wanted to do, we did. I guess that's why they call it a birthday trip, right? HAHA.
For this trip, we stayed in Brooklyn which turned out to be a lot bigger than I thought it would be. It was great because every morning we would take Frankie out to a park or something and wear him out. Then we'd spend the rest of the afternoon/evening exploring on our own. I'd definietly stay in Brooklyn again. It was so much quieter than Manhattan but still really easy to get into the city.
On the actual day of my birthday it rained. But the good kind of rain. It didn't start until the middle of the afternoon so we were still able to explore in the morning with Frankie. Then when it was raining the hardest, we were already inside the MoMA. The perfect escape. Out of coincidence, Andrew made dinner reservations near Times Square. It was perfect because I really wanted to check out this rootop bar on top of the Hyatt Centric afterwards. It's the tallest rooftop in Times Square and you get these amazing views of lower Manhattan while sippin' on some adult beverages. It was still a little wet when we got up there but I didn't even care. The rain clouds were still hovering over the city and I was having a blast. I think my favorite part of this image (besides the clouds) have to be the reflection in the tall H&M building. So crazy to see how big this city is and this is only a little piece of it.
The settings for this image was F/8 at 1/30th of a second ISO 1000. It was so dark that I had to bump up my ISO up even though I was also leaning against the railing.