Look it's a plane!
0
6.27.18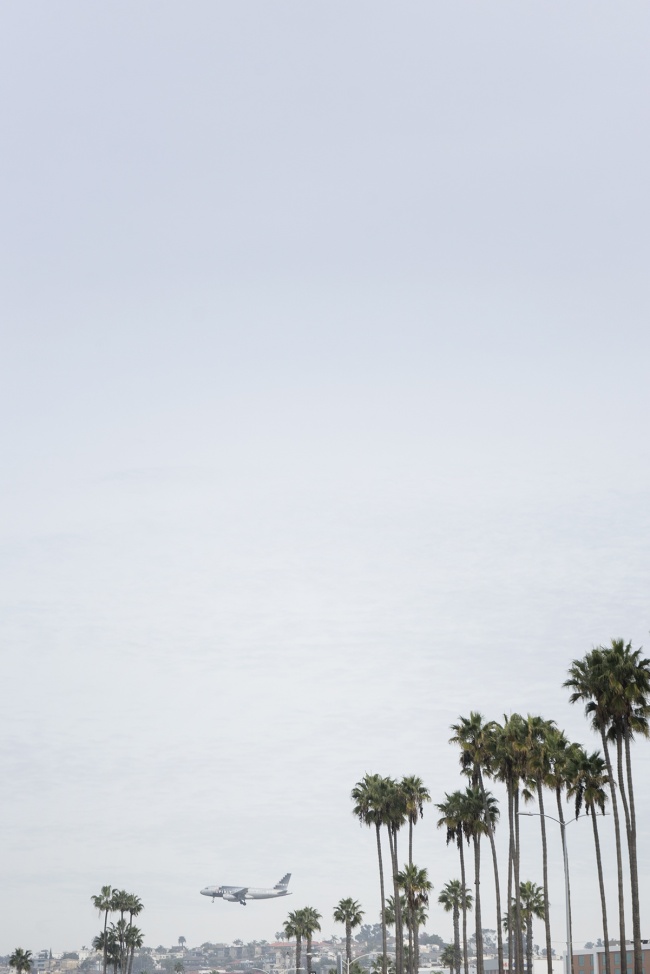 As you're reading this, I'm on a plane to Aruba with my closest girlfriends! I can not waitttt to do nothing but lay out on the beach and get a tan. But you know that will only last for 30 minutes before I bust out with the GoPro! or even my drone.
I'm also really looking forward to seeing the flamingos! If you've been reading the blog for a while, you'll know how I feel about birds. But I feel like flamingos are kinda different. First of all, they're pink <3 Plus I feel like they're so slow moving that if they wanted to attack you, you have time to run away and I can't imagine those stick legs being that fast. Which leads to my question… do flamingos fly? Either way, I love the combo of pink feathers with blue water. But I may be sticking with my new 70-200mm to capture it all. Can't get too close now. LOL.
This image was taken earlier this year in San Diego. I thought it was appropriate since theres an airplane flying over palm trees. I captured it one day after Andrew and I left the Little Italy farmer's market and needed to go somewhere to walk off all the food we just ate. We ended up by the marina. I think my favorite part about this image is the big open space on top. It make everything seem so small, especially the palm trees. There was only a quick moment to capture it and I'm glad I was able to pull it off 🙂
So if you've been to Aruba, let me know what's fun. Places to go or places to eat.
My camera settings for this image is F5.6 at 1/1000th of a second ISO 250 with my Sony A7II and 28-70mm zoom lens.