Events at American History
1
10.4.19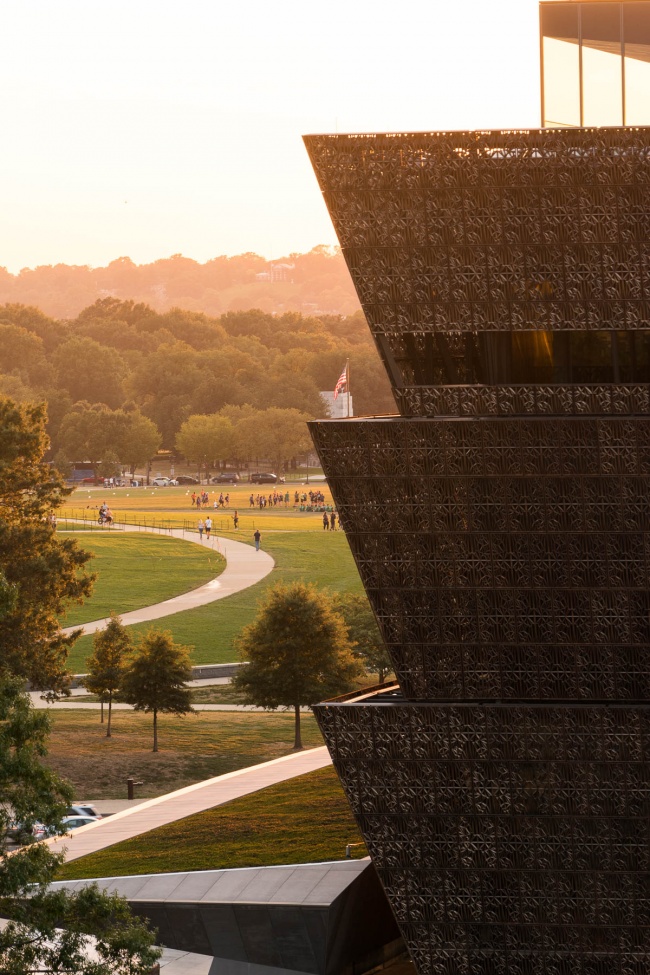 If you know me, you know I love a good rooftop. So when I got invited to the Smithsonian National Museum of American History's rooftop, I was like "What?? They have a rooftop?"
Obviously I had to accept the invitation and see it for myself. I had no idea what to expect when I went to the museum. If I'm going to be 100% honest, it was actually my first time in that museum. I have been to EVERY other museum on the mall except for this one. I have no idea why I've never been, it's just one of those things unexplainable things in life I guess.
So as soon as I stepped foot on the rooftop, I was amazed. It was perfect timing for a beautiful sunset and I couldn't believe the view. I mean how cool is it to see the Smithsonian National Museum of African American History and Culture so close but at an elevated view? I love all the hard edges along with soft curves in this image. I would have never expected this. To the left was another very cool view of the Washington Monument.
Turns out, the American History museum just opened up the rooftop this past March for events. So if you're getting married anytime soon, may I suggest this rooftop. It is STUNNING. #eventsatamericanhistory
My camera settings for this image are F9 at 1/40th second and ISO 320 with my Sony A7II and 70-200mm lens.