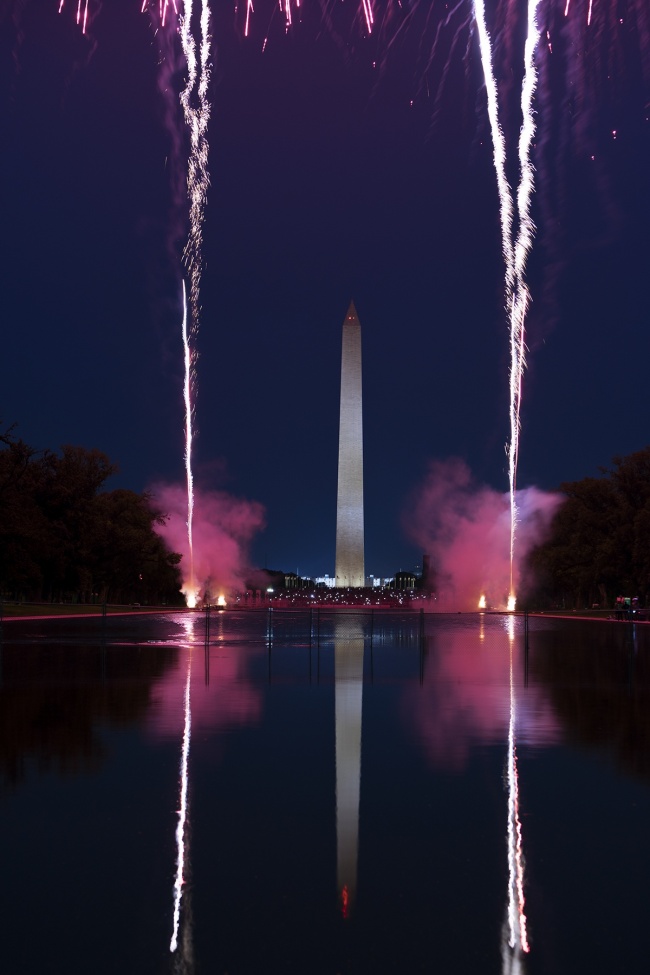 PURCHASE PRINT
#TBT to last week on the National Mall and how I snuck my way to the best spot to capture the Washington DC firework show. 
To be honest, I've didn't envision this. I don't think I've ever even seen a fireworks image like this at the National Mall but it's one of my favorites that I've ever taken. Luckily, I was so close to the reflecting pool that I was able to get this view point. It also helped that I was shooting with my 70-200mm and that this was taken at the very beginning of the show so there was no smoke or anything else to cloud the view of the Washington Monument. Just a very clean sky and an amazingly still day. It was kind of crazy though because I was so close to the reflecting pool that pieces of the firework shrapnel was falling on me. I didn't even bother looking down to clean myself off because I was so focused on capturing light that there was no time.
This was my first time shooting the fireworks from here. So within that 30 minute window I had time to try different angles. Meaning I was standing up and sitting down throughout the entire show. I found out that sitting down was probably my best bet. I got some cool images of just the tip of the Monument but I think the advantage of being so close to the reflecting pool is the reflection. In the beginning I thought the fencing would get in the way, but I actually kind of like it now. It adds an extra element of line and reflection that isn't usually seen unless it's the 4th.
My camera settings for this image is 5.6 at 1/10th of a second ISO 160 with my Sony A7II and 70-200mm lens.