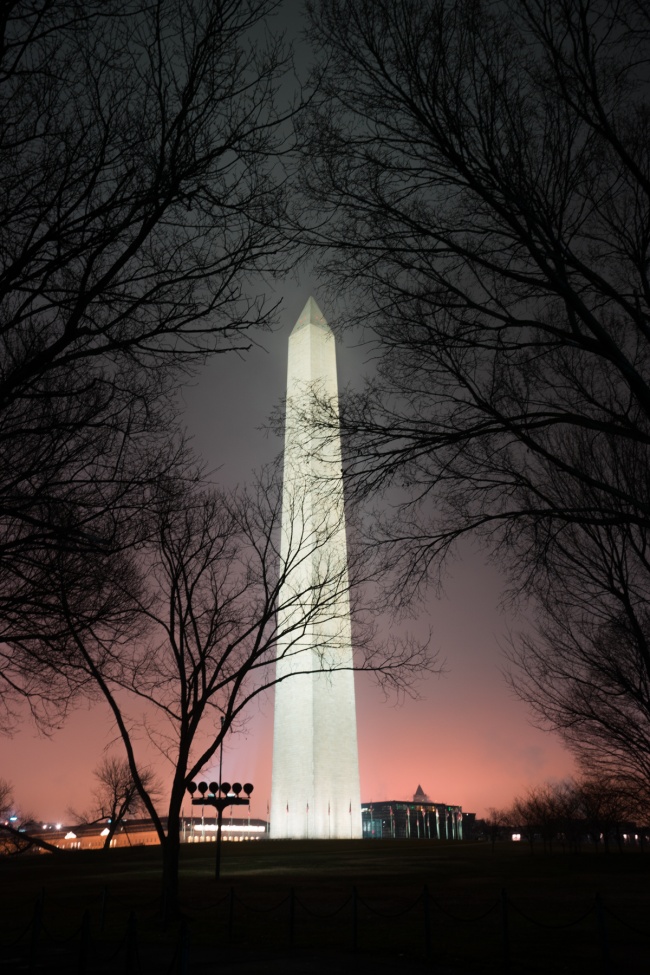 Taken at the same time I captured this image, this was one of the first I captured from that evening.
I love how the tree branches are framing the Washington Monument. It sort of gives the whole image a creepy feeling.
I've heard some people say that they don't like photographing in the winter for the exact reason, but I think photographing the trees with bare branches gives it a totally different mood that can be beautiful as well. What do you think?
Obviously photographing it in spring or fall would give it more color, but you may not be able to see the framing because of all the leaves.
My camera settings for this image are F7.1 at 2 secs at ISO 250 with my Sony A7II and 16-35mm wide-angle lens on a tripod.