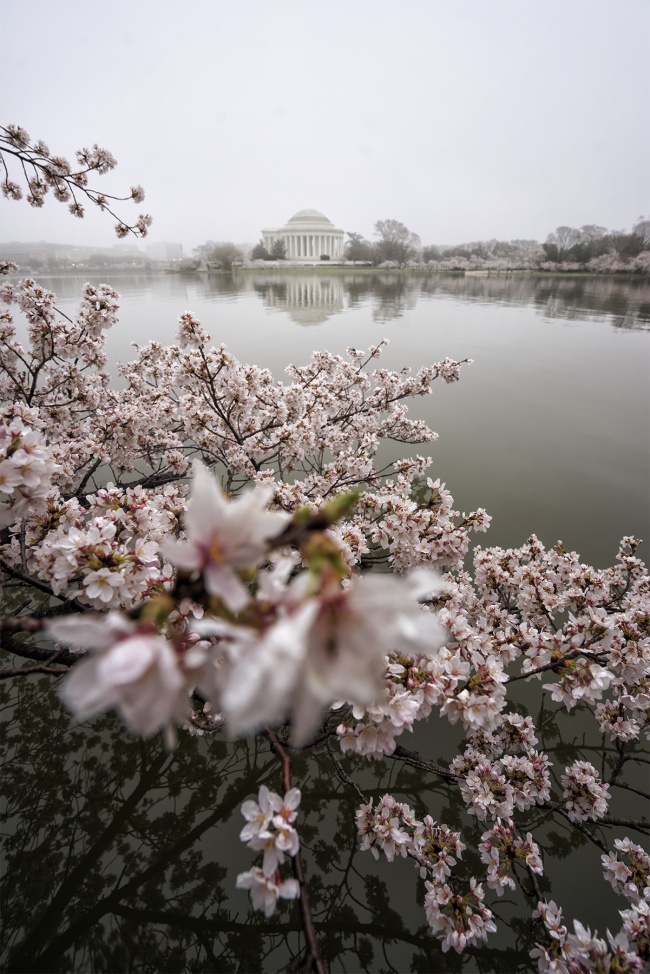 PURCHASE PRINT
If you haven't noticed, one of my all time favorite things to photograph are the cherry blossoms at the Tidal Basin every spring. It may get crowded and it may get over done, but I don't know I just love them. It makes me so happy to walk around these big trees and feel like flowers are all around me. My absolute favorite is when we get a little gust of wind and you see the pedals flying off the trees. It's literally like I'm in a winter wonderland of pretty, pink petals and I just get that warm fuzzy feeling inside.
So I started thinking, why do I like photographing these flowers so much? I think it all started from my Grandma. I call her Nai Nai. She lived with us all throughout my elementary school years. One of the clearest visions I have from that time is sitting at a desk with her and watching her paint Chinese water color paintings. I remember she'd spend hours practicing her strokes. She'd have one piece of paper and practice painting the same flower over and over again. I just loved watching it.
I'm not much of a painter but her love of flowers have rubbed off on me. If you look up from my desk, one of the first things you'll see is one of her flower paintings (still waiting to be framed) and it makes me so happy. I think I'm subconsciously channeling my Nai Nai when I'm out taking pictures of the cherry blossoms.  Recently we were looking through my phone and I was showing her some of my photography. Every time I showed her a flower image, she'd look up at me, smile and say "PRETTY!" Other memorials and things, not so much. But if there was a flower, "PRETTY!" 😀
The settings for this image is F6.3 at 1/15th of a second at ISO 200 with my Sony A7II and 16-35mm wide angle lens.