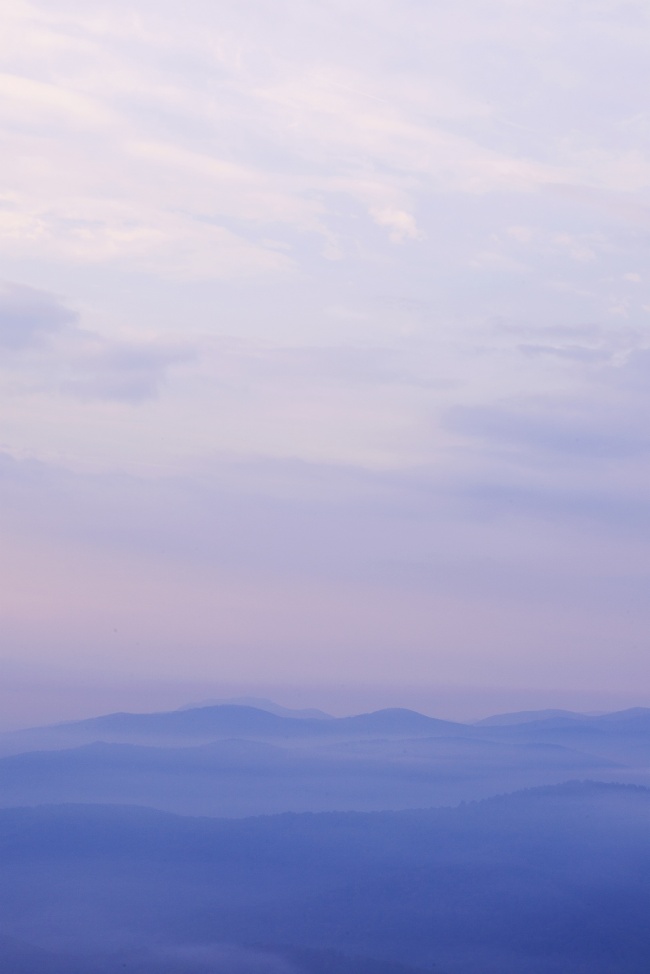 PURCHASE PRINT
Not to say that I like one better than the other, but another favorite place to shoot fall colors is Shenandoah National Park. Just driving along sky line drive is so peaceful and relaxing. I never have a plan of what I'm going to shoot, I just go. And each time I go is so different.
What's crazy is that I shot this in 2011! Lately I've been going through some older photos. Like way back. And I still remember shooting this. This particular morning was foggy. You know me and how excited I get with fog. But you can't even tell that the leaves are changing or anything. I just love how the fog washed away all the details and all you see are blurred lines. It sort of reminds me of an abstract painting with an influence of Mark Rothko. The small hint of purple and pink in the middle of the image really draws my attention.
My camera settings for this image was F/18 at 1/20th of a second ISO 125 on my Canon 5D Mark II.
On a side note, I still get quite a few questions about my 5D Mark II. They're mostly if I still use it and the answer is not really. The only time I really use it may be shooting fireworks. I just trust the camera remote on the 5D Mark II way more than the one on the Sony A7II. I feel like in that "high pressure" situation, (high pressure meaning, I can't easily re-do it) I'd rather use that camera. Otherwise, it's straight Sony equipment for me. I still have my Canon body and lenses sitting on the shelf. I may sell it in the future, but I'm not sure. We just have so many memories together that I don't know if I'd want to give that away.