To say the 2021 cherry blossom season was really different is an understatement.
They came about a week earlier than expected which worked out well because crowds were a lot more manageable. There were road closures around the tidal basin, no in-person festivals celebrating the blooms, and the Jefferson Memorial is STILL under scaffolding.
Luckily, the blossoms were as beautiful as ever. I'm glad I was able to get out there when I could. I hit up my usual spots, tested out a new camera lens, and came home with some images I was really excited about.
Washington Monument
Since parking was really limited this year, Ohio Dr and the East Potomac Park parking lots were all closed, I had to get creative with the places I parked. Most of the time that meant parking on Jefferson Dr or Constitution Ave and walking past the Washington Monument to get to the Tidal Basin. I didn't mind because I've always enjoyed these cherry trees as well. Although they aren't as big as the ones by the Tidal Basin, they are beautiful trees that frame the Washington Monument.
Tidal Basin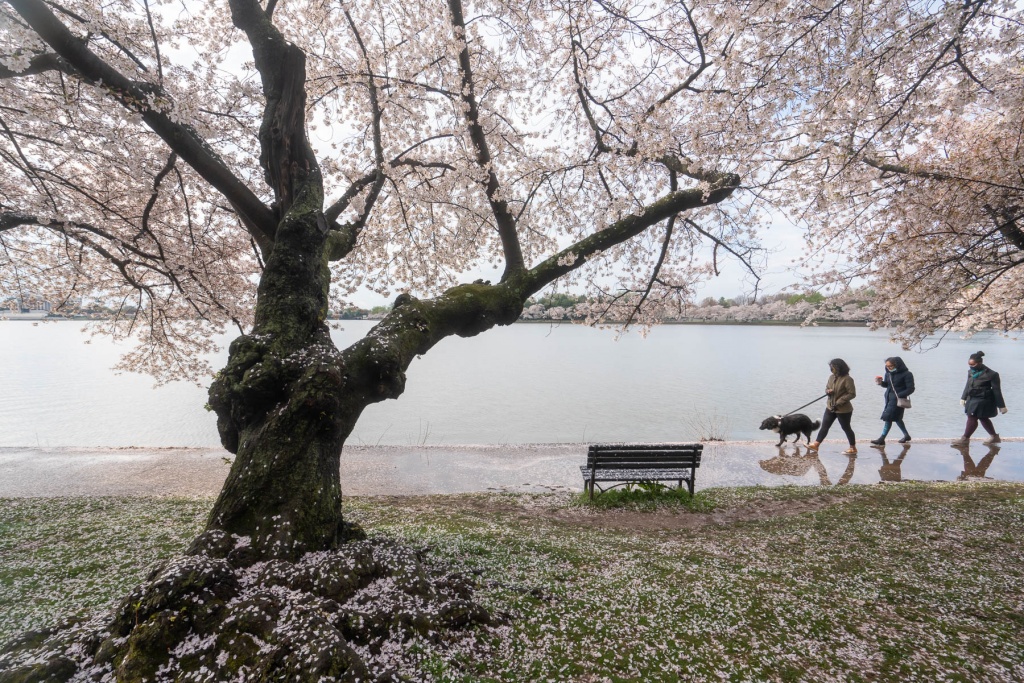 Cherry blossoms usually last about a week, maybe 10 days if we have some really nice weather. However, if it rains or gets really windy, the petals start falling off the flowers and start turning into green leaves. I think most locals know this and by the time the first rainstorm hits, a lot of people will stop going to the tidal basin, but it's probably my favorite time to go. Puddles are everywhere and I love it when the petals start flying off and land in the water and all over the ground.