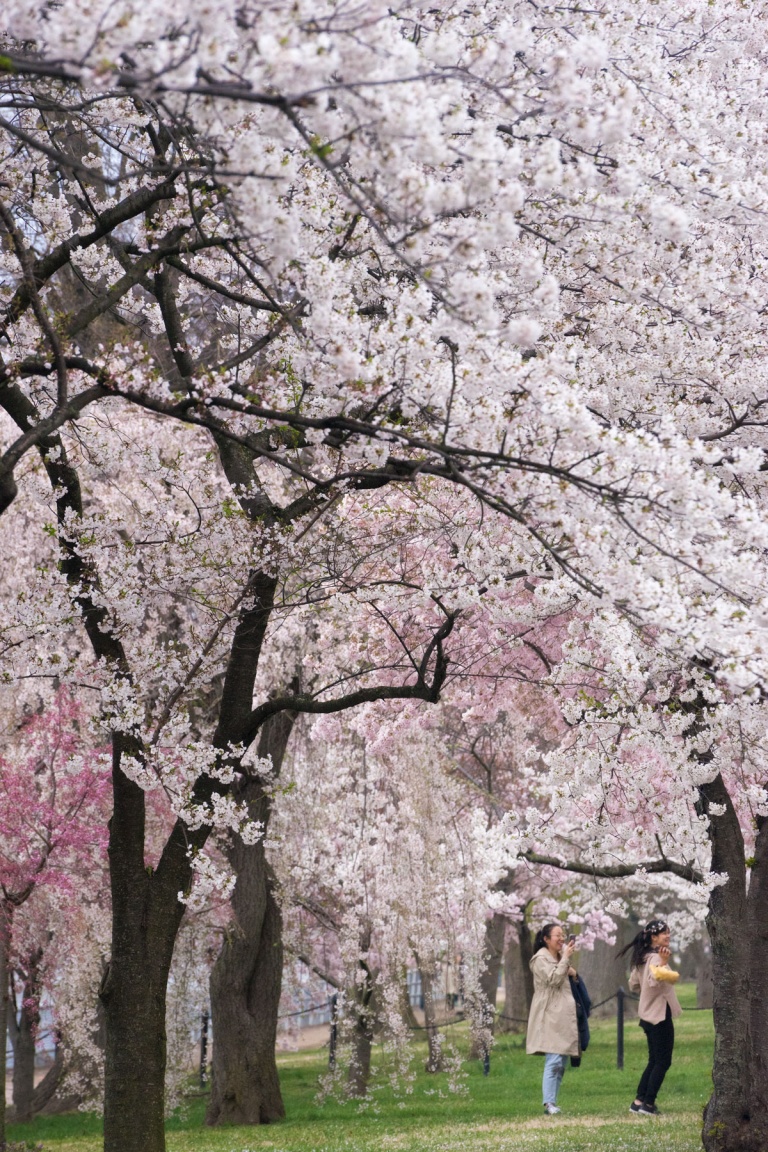 I've already started to scout out cherry blossom trees for next year. I'm committing to the idea of photographing the cherry blossom trees around the city and staying away from the Tidal Basin. I'm sad I came up with the idea too late to do it this year because it was such a great bloom, but at least it has given me time to think about other locations.
For example, Hains Point. It's just east of the Tidal Basin and you sort of get the same feels as being at the basin since they are close to the water, but I really liked this location because there were a variety of cherry blossom trees. In this image you can see the Yoshino trees that you see at the Tidal Basin, but then you also get the weeping cherry blossoms as well as a peek of the Kwanzan trees. I love the variety of whites and pinks and it's a great location for some cherry blossom portraits. The flowers are just as abundant if not more but it just doesn't have as many people around.
When I was there I saw at least 3 photoshoots going on with professional photographers on a Saturday morning but these two girls had the right idea. From the moment I got there, they were having a blast with their own photoshoot. It reminded me of things my girlfriends and I would do when we're on a trip together. Just having so much fun doing crazy things to get a fun shot. But I think the pulled out perspective really gives you an idea of just how much is blossoming in the area. I loved the rows and rows of trees.
My camera settings for this image is F9 at 1/125th sec and ISO 2000 with my Sony A7II and 70-200mm zoom lens.