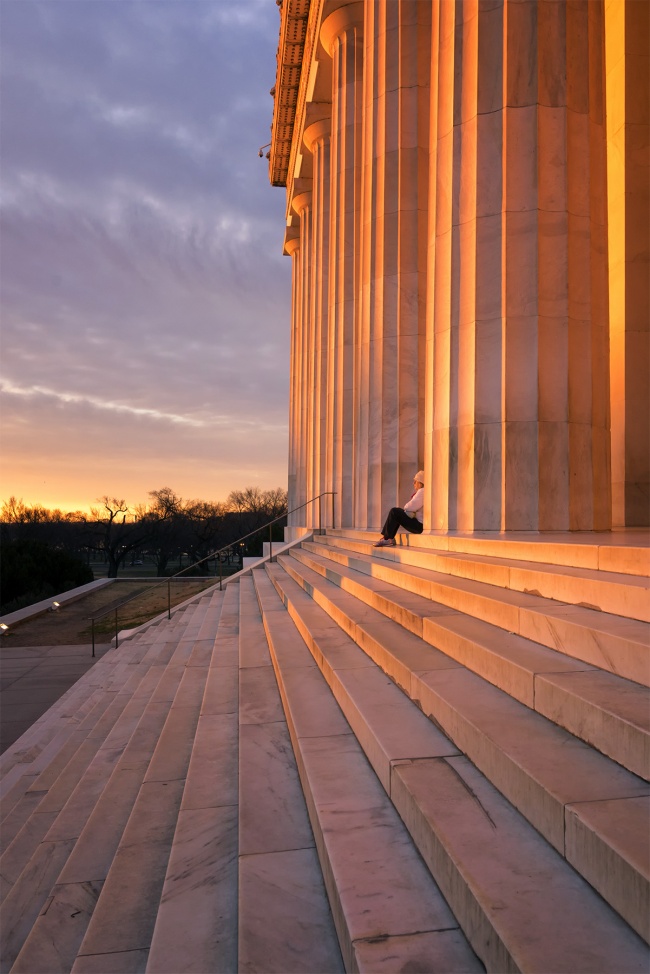 Am I the only who feels like this or can the week between Christmas and New Years eve feel really slow and sort of like a blur? Like you have no idea what day it is anymore or even what to do with yourself? I don't know it's felt like that for me in the past couple of years so this year I told myself I wasn't going to do that anymore and remain productive during the week. That started yesterday, the day after Christmas when I woke up to take sunrise pictures.
I woke up and checked my weather app and it said it was 26 degrees and cloudy. I don't know about you, but that doesn't exactly get me excited to wake up but I told myself that I was going to do it the day before so I did it.
Oh man, it was so worth it. The sunrise was beautiful! One of the best ones I had seen in a while. But the best part was when the sun was already up and that early morning glow hit the the Lincoln Memorial. The memorial doesn't glow like that at any other time of day but sunrise. I love how it makes the memorial look orange. I was in the middle of walking down the steps when I turned around and saw this lady enjoying the sunrise as much as I was. I had to stop and take pictures. She had to have known I was taking pictures of her because we basically had a whole photoshoot together. LOL. Either way, it was such a great way to kick off that in between week that you just don't know what to do with yourself.
The camera settings for this image is F8 at 1/200th of a second and ISO 500 with my Sony A7II and 16-35mm lens.