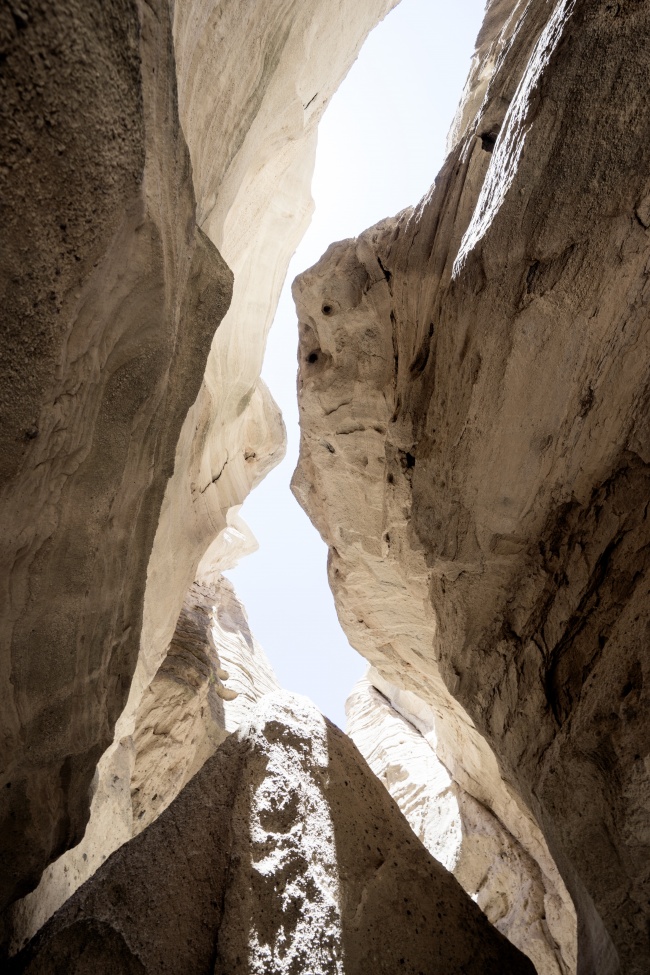 Before we left on this road trip, we had all our stops planned. But the original plan was to stay in Roswell, New Mexico because Sue's bananas over aliens. But days before we left I was on tripadvisor.com and everyone was saying how Roswell was very disappointing it was. Skrt Skrt– change of plans.
Luckily we were able to adjust our plans to stay in Santa Fe instead. In hindsight this new plan was a 100x better. Not knocking Roswell or anything but we drove through it and the 15 minutes that we spent in the town was all we needed. It probably would have been cool at night time but for us to get the most out of the trip, Santa Fe was a much better idea.
I was so excited to be visiting. It's one of those places that I'd heard of before but never thought I'd ever visit. My mind immediately went straight to the Georgia O'Keeffe museum. One of my all time favorite artists. I just admire her paintings, creativity, and boldness so much. I could not wait to visit!
We ended up staying one extra night in Santa Fe so we spent the next day in Tent Rocks National Monument. I guess I was still thinking about O'Keeffe's flower images while walking the trail because I see some of those abstract qualities in the image above. I took the image while we were walking through the extremely narrow slot canyons. Everyone was concentrating on what was ahead on the trail, I ended up just looking up.
I can see why O'Keeffe loved New Mexico so much. It's a such a beautiful state and I'm so glad we got to spend extra time traveling and sight seeing. I really look forward to visiting again.