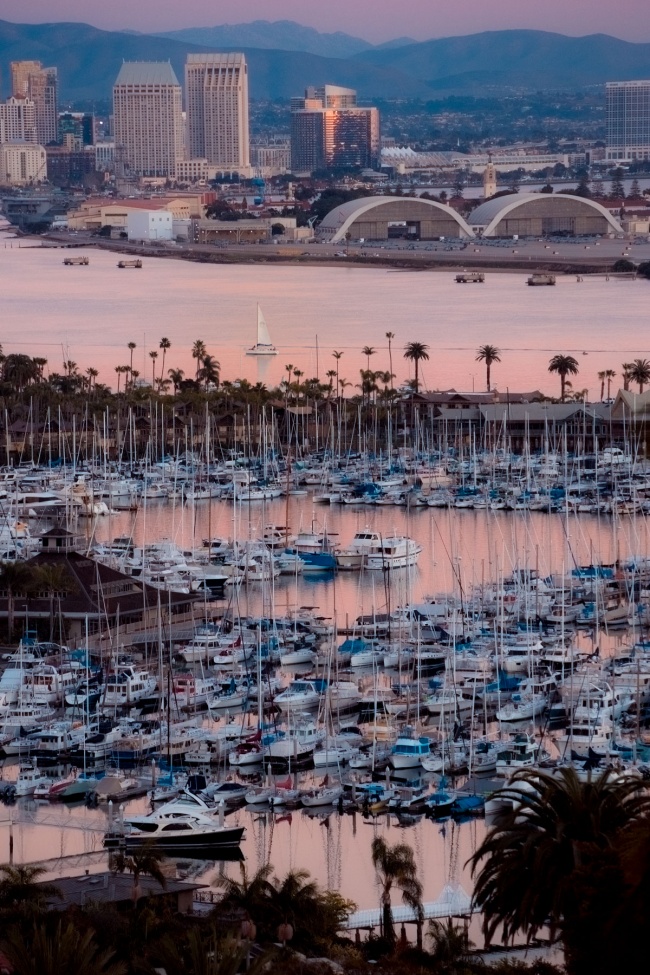 So to help with my beach withdrawals, I've decided to go through some of my San Diego images from earlier this year. I love our annual tradition of going every year to celebrate the new year. I don't think I could think of a better place for us to hang out for a couple of weeks. Plus Frankie loves running on the beach in the mornings.
This image was taken at sunset in Point Loma. It's a great place to go to capture the San Diego skyline but what I liked most about this image is that single sailboat just floating by. I tried my best to capture it so it wasn't hidden behind any palm trees or anything. I wanted it to be seen with so many other sailboats just parked in the harbor. Plus the sunset was just right to add a little bit of pink in the water.
Major shoutouts to Frankie Foto. I've never met Frankie in real life but anytime I have any questions about what and where to capture images in San Diego, Frankie's blog has been an amazing resource. If you ever plan on visiting Southern California, I would definitely recommend reading his blog first.
I've also created a blog post about my favorite photo spots in San Diego in case you were interested in checking that out too 🙂 I plan on updating this post every time I visit as I get to know the area better and better.
My camera settings for this image is F6.3 at 1/400th sec and ISO 400 with my Sony A7II and 70-200mm zoom lens.