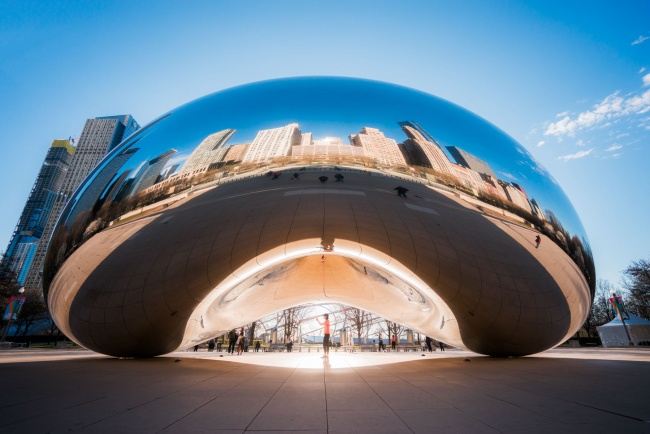 Chicago is such a photogenic city. I felt like everywhere I turned there was a new image to capture and I probably took way more pictures than I had expected to prior to leaving for the trip. Which is 100% why I am so excited for the photo workshop in July. The whole time I was walking around the city, I just envisioned walking around with some of you and having so much fun with our cameras. I was so inspired by Chicago and the vibe that I think I found some great photo spots to help you create some stunning images. So if you're interested in learning more about spending a week with me in Chicago, click here. Feel free to send me or Focus on the Story any questions you may have.
This image was captured a little bit after sunrise. To be honest, I was surprised by how many people were out there so early in the morning. A little surprised, but not really because I did notice a lot of people walking around with cameras. Even in the non-touristy spots, there were photographers everywhere. But I'm glad I was there in the early morning because this spot can get real packed, real quick. Also that amazing glow that was going on underneath the bean was stunning! As soon as I saw it, I just kept on hoping and waiting for someone to walk right underneath. This lady was under the bean all by herself taking pictures and I love how her outfit just matched that early morning light.
PS Can you spot me in the image? Andrew is standing just a few steps behind me. I love how reflective that surface is.
My camera setting for this image is F4 at 1/1600th sec and ISO 250 with my Sony A7II and 16-35mm wide angle lens.