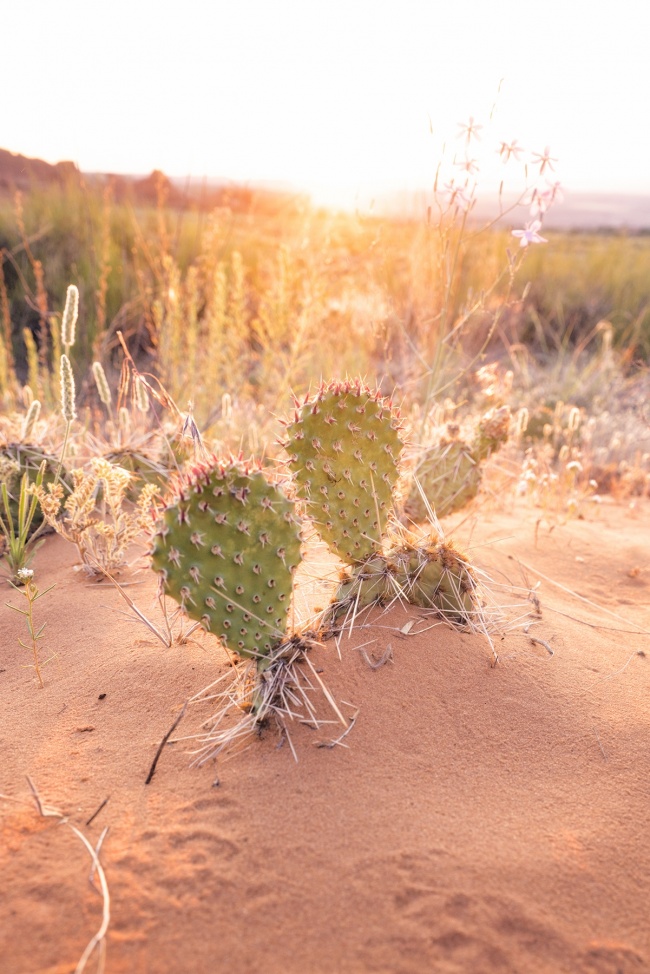 Today on our road trip we're driving from Oklahoma City, OK to Roswell, New Mexico. Over the weekend we zipped past the east coast and most of the central time zone with only a few stops. This was intentional because Sue and I wanted to spend most of the time in the south west. The temperatures will be hot but the pictures will be too, amiright? *high five* Really looking forward to the rest of this adventure. Follow along on my instagram stories to see what we've been getting up to in real-time.
The image above was taken just a few weeks ago in Arches National Park in Moab, Utah. I loved seeing these little cacti along the walking trails. Every time I saw one, I'd squeal. They're just so cute. I bet if you were just walking, you wouldn't even notice them. They aren't very big and there weren't very many of them but it's little details like this that I love photographing. Things other might have passed by but if you really take your time and look around, they're so fun to see. The sunrise lighting was perfect. Perfectly describes the mood I felt while I was there, happy and warm.
I did not have a macro lens with me on this trip, so I shot this with my 16-35mm wide angle. That was so I could make sure to get enough foreground and background in this shot. My camera settings for this image was f7.1 at 1/25th of a second at ISO 250. My favorite part is seeing the glow on all the plants in this image. Especially the tall purple flowers on the right hand side. Barely noticeable, but it's there 🙂 And who knows who's foot prints those are in the very front. They definietly were not mine.