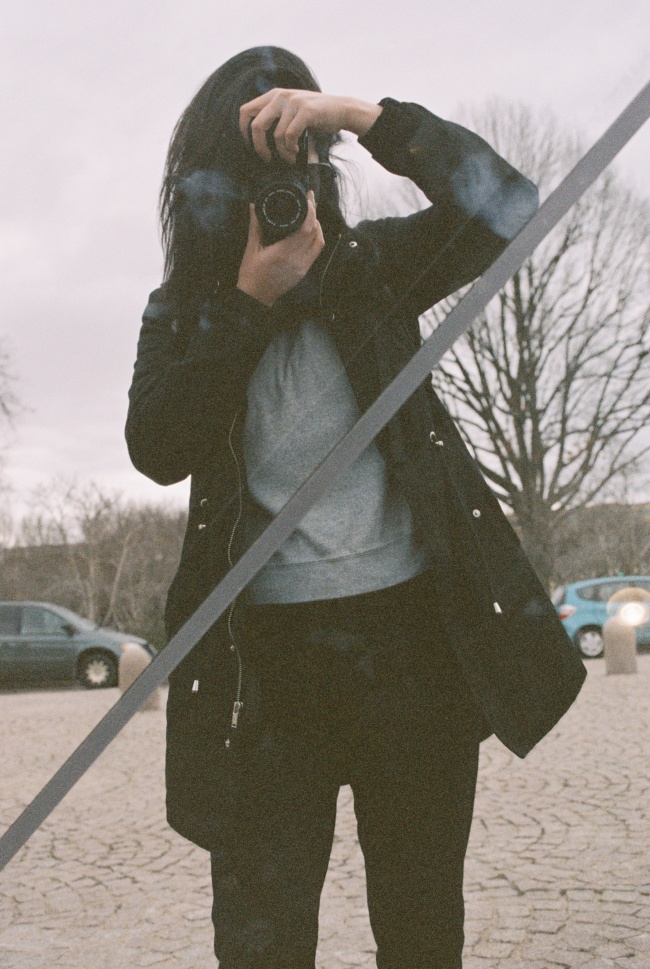 A couple of weeks ago, I met up with a few friends for a photo walk but with only film. I was pumped.
We met at the Hirshhorn Museum and made our way to the National Gallery of Art where we spent a good amount of time photographing each other and the area.
On the way to NGA, I was surprised at how well this turned out. I watched him get his food from the food truck and sit down at this bench to eat his hamburger. When I captured it, I knew for sure I missed it because I didn't look through the viewfinder. I just kind of pointed and hoped everything was lined up. If I had to do it over again, I just wish I didn't get the white plastic bag sitting next to him.
By the way, none of these images are edited. Straight from the negatives.
Film photographers in the wild! Candid portraits of Quyen and Amanda outside the National Gallery of Art.
3/4ths of the film crew, Albert, Me and Amanda. Some call us the A-team. JK. LOL.
Amanda and I originally connected because she was the photo teacher at my old high school after I graduated of course! So crazy how small the world is.
On the way to our next photo location, we found this building that had all this steam coming from its side. We obviously had to stop and capture a few photos too.
All these images were taken with my Canon T70 and expired Porta 400 film.