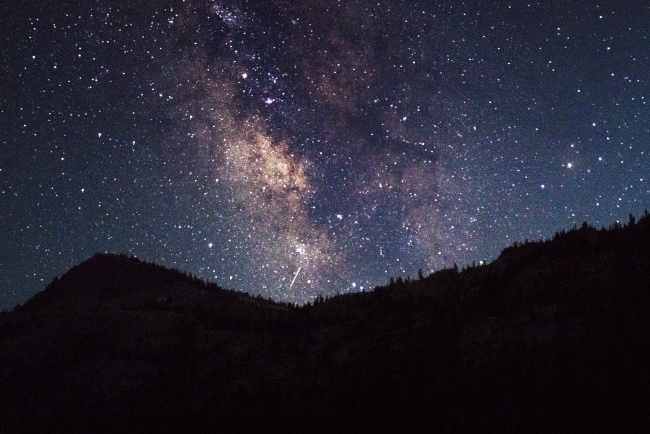 So this was a fail. But I thought it would be a good idea to share it with you.
It did not occur to me that while we were out camping, we would see stars. I don't know why. It's just something that completely slipped my mind. I think I was too worried about the actual camping part to even consider anything else.
So after the sunset on our first day in the woods, I was kicking myself for not bringing my 14mm lens. It's so much faster and I specifically bought it to take more night images like this. *Facepalm x2* So I tried to do best with what I had.
My camera settings for this image is F4.0 at 13 seconds and ISO 5000 with my Sony A7II and 16-35mm. I did not have a tripod with me so I did my best by balancing the camera on this big log we were sitting on. I think the colors are really cool in the image. I just wish it were sharper and I know I could have done that with my 14mm.
Oh well. Next time!
Which will be soon because Andrew and I will be traveling to Norway next week! I can't wait. Neither one of us have been there before and I'm really looking forward to capturing the fjords, waterfalls and the night sky! Don't worry though, my 14mm is the first lens I'll be packing in my camera bag. We've booked places to stay that right along the water and am really looking forward to just checking out the scenery. I've been on pinterest like a madwoman planning out this trip and reading other people's experiences. I couldn't sleep the other night because I was just so excited. So if you've been to Norway, please let me know. I'd love for any tips or advice.