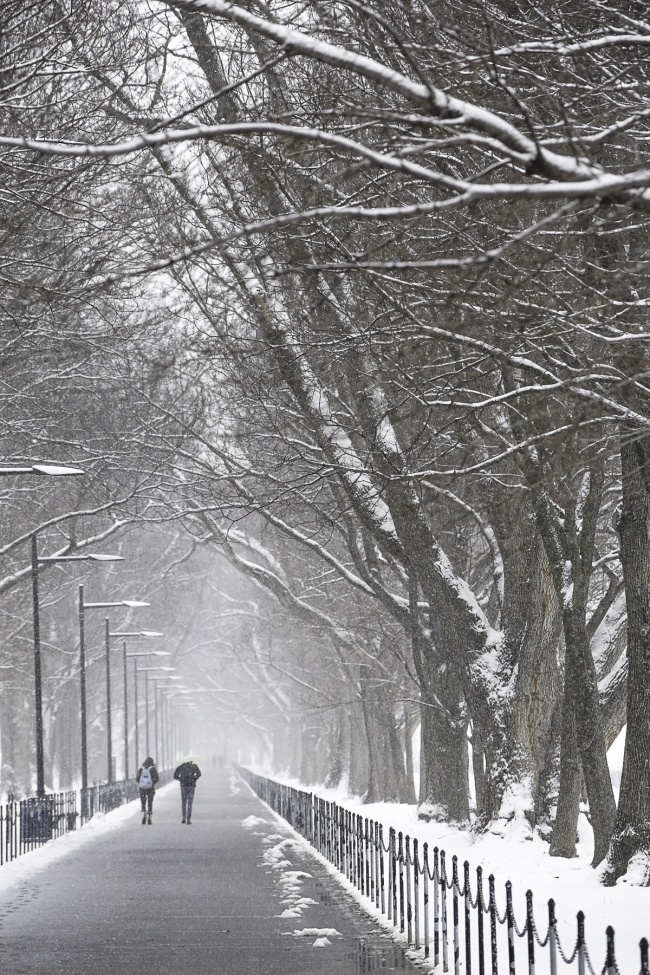 Speaking of our cold winter, I'm so glad that we got some decent snow this year in the District. When we finally did receive enough snow, it never accumulated to too much but it was enough to blanket the city and slow things down. Good enough for me! This image was captured 2 weeks ago when we got the most snow so far this season, probably 1-3 inches depending on where you were standing.
It didn't start snowing until the early morning so I woke up early, completed my morning routine of eating breakfast and getting ready for the day and headed straight to the metro to go into Washington DC. For a weekday, I remember it being eerily quiet. I tend to only take the metro on snow days and July 4th, so I honestly don't have much to compare it to but it really was quiet! I just popped my headphones in and headed straight to the National Mall. I probably spent about 3 hours walking from Foggy Bottom Metro station to the Lincoln Memorial and then finally the Smithsonian Metro stop. Obviously there were a lot of stops in between but there's hardly anything better than taking your time with your camera, listening to some of your favorite music and capturing one of the most photogenic places in America. I love how the snow just transforms the city.
This image was taken along the Lincoln Memorial Reflecting Pool. The tree line along the pool makes for a great place to capture depth because of the rows of trees, fencing and overhead lights. I love how that blue backpack just pops in an otherwise overcast image. It's becoming one of my favorite places to capture when we have really dense weather (snow, fog, storms)
My camera settings for this image is F7.1 at 1/400th sec and ISO 800 with my Sony A7II and 70-200mm.